Advertising Disclosure

?
X
Advertising Disclosure
FTC Disclosure
As the owner/sponsor of this e-commerce website, we have the full intention to be compliant with the Federal Trade Commission (FTC) rules about the use of testimonials, endorsements, and overall content in advertising and marketing. Accordingly, we want you as a visitor to understand the instances we get paid to sell all products or services on this site.
Content
The content that appears on this page is presented as a nominative use product overview. The provided information includes product information, overviews, buying guides, and product specifications. All trademarks, registered trademarks and service-marks mentioned on this site are the property of their respective owners. If any content is factually inaccurate please contact us and let us know so that we can address it appropriately. By contributing your product facts helps to better serve our readers and the accuracy of the content.
Our Top Selections Box - Promotional Sales
The table below identified "Our Top Products" does not include all companies or all available products in the market but those that we promote as the owner of and/or resellers of all products listed within it. In full compliance with the FTC guidelines, please assume that any and all links on the table are sales links, and we receive compensation if you click one of these and make a purchase through our website. We are independently owned and the opinions expressed here are our own. All editorial content is written without prejudice or bias, regardless of product sponsor associations.
Lebelle Cream – The Overview
Lebelle Cream claims to eliminate the effects of aging. These effects include wrinkles, dark spots, fine lines and uneven skin tone. The product does have an official website, but it is extremely limited in information and poorly presented, giving it an unprofessional appearance. When you click the option to buy, it redirects to a different product. There is no information about the manufacturer.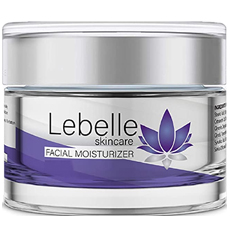 The manufacturer provides a brief description of Lebelle Cream and although some key ingredients are mentioned, the full list is not disclosed. There is no full clinical testing data provided and the site includes only two customer reviews. According to some sites, there is a risk free trial of 14 days and just pay the shipping charges. Use it for two weeks and then pay the full amount of $91.95. Cancel anytime within 30 days for a refund if by chance you are not happy about the results. It is not available locally in shops.
Ingredients Contained in The Product
Matrixyl 3000, Peptide, Biofilm substance and Protein
Lebelle Cream – Product Description
According to the limited information about Lebelle Cream, it is enhanced with peptides for tightening and formulated with the highest ingredients. The key active ingredients used in the formula are listed but not their concentrated amounts so the overall potency of the formula cannot be assessed. They suggest that Lebelle Cream is best applied to warm and damp skin. Use a pinky sized amount of the cream and apply it anywhere you would like to see results. Rub the cream into your skin until it is completely absorbed. Use it twice a day and after 30 days, you'll notice some pretty improvements in your skincare routine. However, the full clinical testing data is not shown to back up these claims.
Good about Lebelle Cream
The formula is all natural
A free trial is offered for Lebelle Cream
The product addresses multiple signs of aging
Bad about Lebelle Cream
Lebelle Cream is very expensive
The complete formula is not disclosed
Full clinical testing data is not shown
Full details of the money back guarantee are not disclosed
Lebelle Cream has few customer success stories
The free trial is linked to a subscription program
Lebelle Cream – The Bottom Line
With so few details disclosed about Lebelle Cream or its ingredients it is impossible to properly judge how effective it will be on reducing signs of aging. Although the manufacturer states that it can repair the internal collagen structure of the skin, there is no evidence provided to back up the claim. Without any clinical or scientific test results or more customer testimonials, the consumer must simply take the word of the manufacturer, which is not ideal given the fact that very little is known about them and their online presence is so unprofessional.
Most consumers would certainly want to know more about a company and their product before ordering it, particularly when it is as expensive as Lebelle Cream. Consumers should also be wary of any free trials that are linked to an auto-ship program as these are sometimes hard to cancel and end up being very costly.
As with any product of this type, if it seems too good to be true it probably is and, even if Lebelle Cream does contain the key ingredients listed, their quality, purity and concentrations are unknown. Consumers looking for a good anti-wrinkle cream would be advised to opt for a well-known brand that is backed by clinical studies, offered at a reasonable price and covered by a money back guarantee.
As we get older, levels of vital skin proteins such as collagen and elastin begin to diminish, which over time results in fine lines, wrinkles, sagging, and looseness. Reversing these common signs of aging can be a challenge and there are countless anti-wrinkle creams on the market like Lebelle Cream - our aim is to help you find the right product for your specific needs. After reviewing an anti-wrinkle cream, we then rate it based on four key factors: the active ingredients, ability to create firmer, smoother skin, effectiveness in improving texture and tone, and clinical studies that support its claims. Taking all these factors into account, we have placed Lebelle Cream #3 in our list of top anti-wrinkle creams – this indicates that it's a good quality, well-made brand with a beneficial, proven formula.*
Below you'll find some of the most effective wrinkle cream formulations on the market today, in our opinion.*
Our Top Selections
Diminishes Wrinkles & Fine Lines
Boosts Hydration & Nourishment
Restores Elasticity & Firmness
Boosts Collagen Production
Improves Skin Tone & Texture
Diminishes Wrinkles & Fine Lines
Boosts Hydration & Nourishment
Restores Elasticity & Firmness
Boosts Collagen Production
Improves Skin Tone & Texture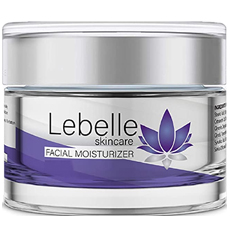 Diminishes Wrinkles & Fine Lines
Boosts Hydration & Nourishment
Restores Elasticity & Firmness
Boosts Collagen Production
Improves Skin Tone & Texture
Diminishes Wrinkles & Fine Lines
Boosts Hydration & Nourishment
Restores Elasticity & Firmness
Boosts Collagen Production
Improves Skin Tone & Texture
3 Tips to prevent facial wrinkles:
1. Avoid repetitive movements such as frowning, squinting, and pursing the lips.
2. Sleep on a silk pillow to avoid moisture loss and reduce skin-damaging friction.
3. Eat foods high in vitamin C such as citrus fruits, red peppers, tomatoes, and kale.